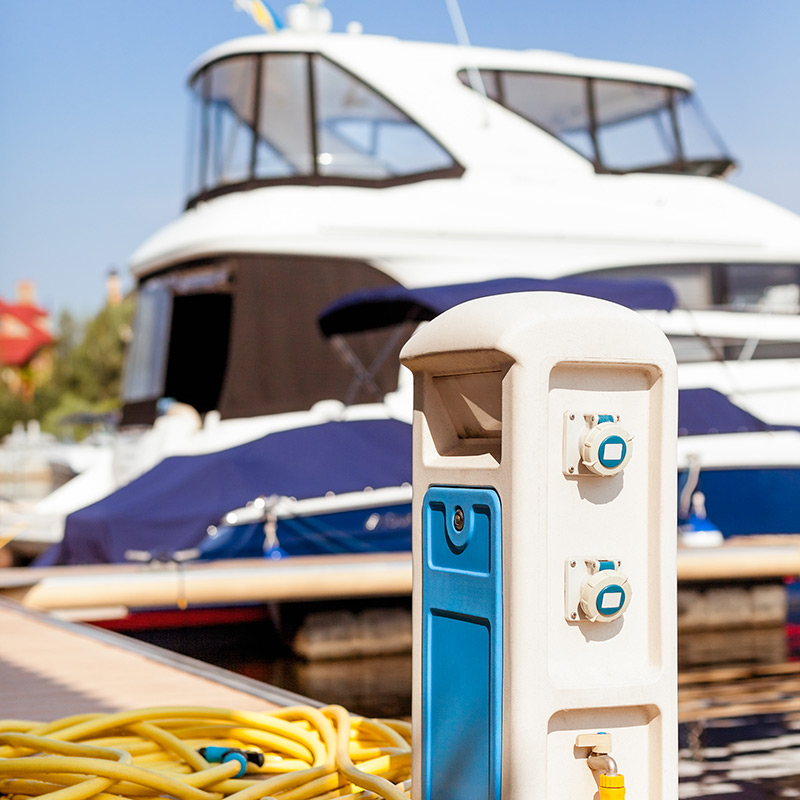 Mr.Fix All is a one stop shop for your boat maintenance needs.
We provide batteries, inverters, carpets, decals & signage. We also fit torqueedo electric motors, NEO-JAK 600 wind generators (including fabrication of towers) plus much more, just ask us.
Our service aims to maximise your time on the water by providing ongoing operational management of your vessel, tailored to your specific needs.
We provide vessel owners with the lifestyle and peace of mind you want!
Our complete Vessel Management Service (CVMS) is here to please by gaining customer satisfaction. Our service aims to maximise your time on the water by providing on-going preventable and operational management fo your vessel, tailored to your needs and your type of boat.
From Vessel Management (monthly, weekly or seasonally) to fuelling up (Cosmetic Cleaning to Anti-fouling - Propspeed™ Wind Generators - Electric Motors - Batteries - Painting by Qualified Painters - Complete Mechanical by Qualified Mechanics - Cabinet Making - Electrical Services by Qualified Electricians.
Other Services include:
Plumbing and Toliet Systems
Solar Panels
Lighting
Re-Fit Management
Pre-purchase Inspections by Qualified Surveyors
Fibreglass Fabrication
Decals and Signage
Canvas Trimming
Soft Furnishing Makeovers
Plus our Hope Island Marine Installations division can assist with:
Green Electric Power - From 1hp to 30hp outboard electric. Complete electric motor packages – batteries, fittings & solar panels, supplied & installed. No Petrol. No Grid. No Pollution.
Marine Waste Sanitation Systems (Chlorinated).
Environmentally Safe Composting Toilet -No Pollution. No Odour. Approved by the U.S. Coast Guard for Boats (also for Homes, RV's, Sheds, Granny Flats, Family use).
Chemical Toilets.
Outboard Servicing & Reports.
Boat Maintenance Reports – Detailing, vessel management, including weekly checks. Full preparation. Caretaking, cleaning, waxing, anti-fouling, painting. Clears.
Marine Products
For your convenience we can dispatch a wide range of Marine Products across Australia including;
Humminbird Fishfinders & Geonav GPS
Electrical
Lighting
Pumps, Plumbing & Galley
Anchoring & Mooring
Anchor Winches & Accessories
Rigging & Architectural
Hatches & Ventilation
Seats & Accessories
Hull, Deck & Cabin Hardware
Outboard, Fuel Fittings and Propellers
Trailer Accessories
Safety Equipment
Navigation
PFD's, Clothing, Bags and Boots
Oils, Paints and Maintenance
Steering Wheels
Mechanical Steering
Hydraulic Steering
Engine Controls
Trim Tabs and Bow Thrusters
Engine Room
Boat Building Materials
Rope
Refrigeration
Fishing Accessories
Perko
Watersports
Kayaks and Canoes
Sierra Marine Engine Parts
Generators and Solar Panels
Security Camera
Spare Parts
For prices and product inquires call us on 0430 355 112 today!
---