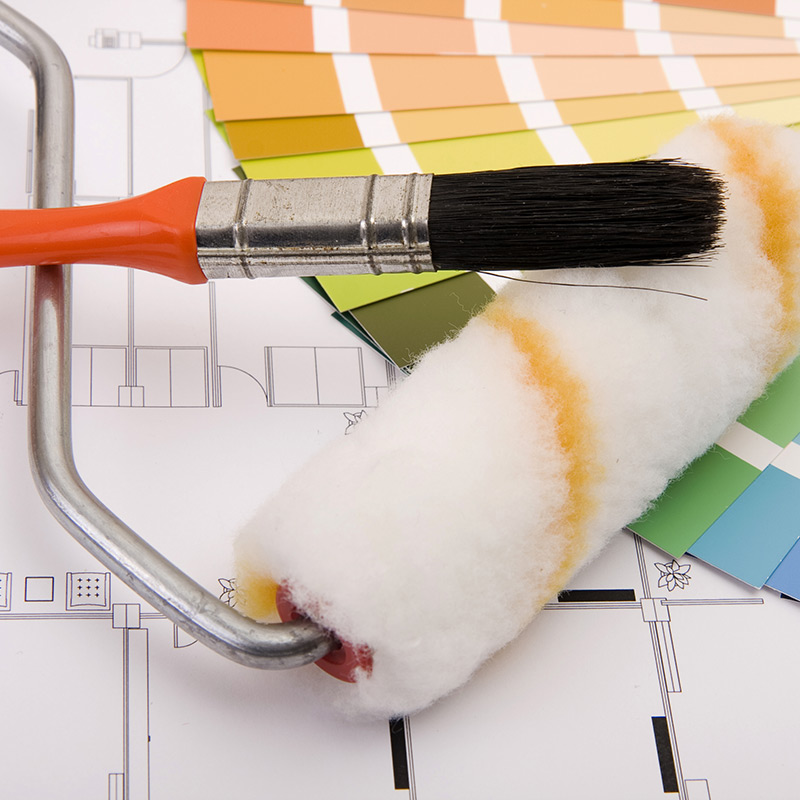 If you have decided to tackle the big job of painting your house you might well remember to be well prepared as 'Proper Preparation Prevents Poor Performance', in fact these are the Five P's of Painting.
Painting your home is much like parenting – it looks so easy but the reality is it's not so simple. What's more is that a quick makeover won't do, especially if you're thinking of selling your house – a "quickie" shows.
If you're going to re-vamp your house do it well. Put some thought into the type of area you are painting.
Is it a busy traffic area? Will grubby kids mark the walls? Are there pets in an area rubbing on the walls and leaving mud & oil marks?
What kind of surface do you want? Washable and easy to clean surface, shiny / matt – all this requires some planning – before you start not while you are in the thick of applying paints.
Remember acrylic paints come in a variety of guises. They're easy to apply from semi-gloss, flat and impasto, are quick drying and two coats in 24 hours is more than possible. Use gloss and semi-gloss paints with oil and water bases for trims (wooden) and furniture. Enamel for metal. Low-sheen acrylic is ideal for busy areas.
Most important – Preparation, preparation, preparation!
Mr. Fix All Tips
Start at the top & work down – ceilings, cornices, walls, doors, window frames and lastly skirting boards.
Light affects colour. This is a big one but simply put, colour appears colder in the morning and takes on bluish
tones while they take on a little yellow in the evening light.
Use sample pots and see how it looks.
It might be easier to take advice from the experts before you start.
More Tips
Cheap brushes should not be used – buy the best quality brushes you can.
Use natural nap roller covers – they're easier to clean and last longer than synthetic roller covers.
Impasto paints are sensational for covering up flawed surfaces. They also add interest and texture to plaster surfaces.
Call 0430 355 112 for information and a consultation with a registered painter.